I'm happy to announce that Arrangement for a Silent Orchestra has been selected for four solo exhibitions on the East Coast in 2019/20. As artists know all too well, exhibitions at non-profit galleries and museums seldom compensate the artist for transportation expenses, as is the case with these venues. So, I've created a fundraising campaign to help me fund this traveling exhibition to enable a wider national audience to experience the project. Please visit  https://www.gofundme.com/arrangement-for-a-silent-orchestra to learn more about the project and for any support you can provide. And even if you can't give, please share. Thank you!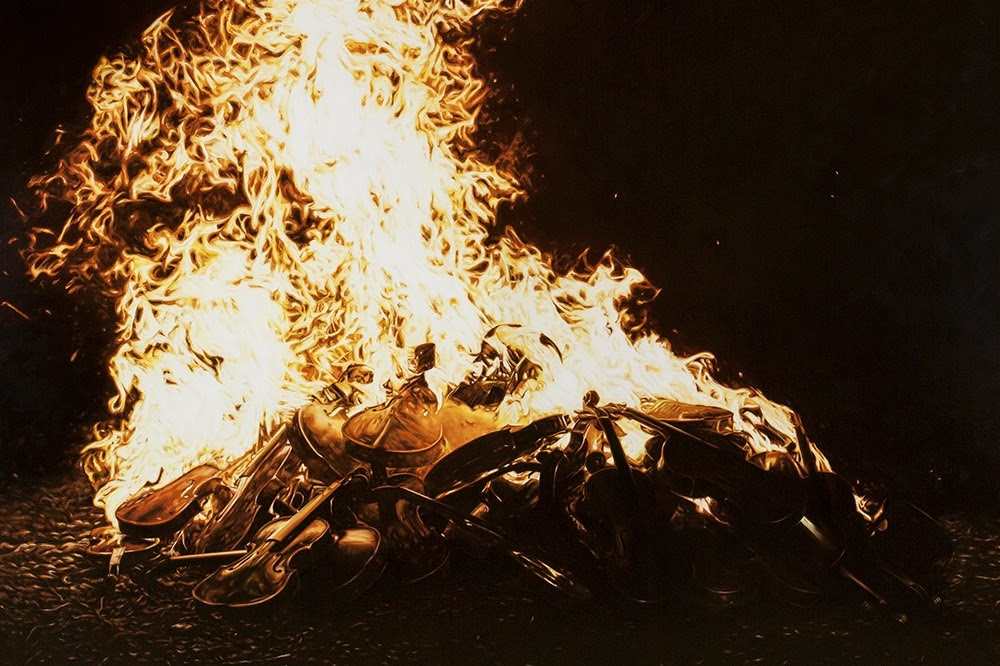 Julie Comnick would like you to support Arrangement for a Silent Orchestra by making a donation and spreading the word.
Arrangement for a Silent Orchestra is traveling. Please help get it there.
Arrangement for a Silent Orchestra is a painting and video project that explores the gradual dissolution of culture in contemporary society through the symbolic ruin of a personal and cultural icon, the violin. Using th…
---
What is GoFundMe?
GoFundMe is the world's largest free social fundraising platform and has helped millions raise over $5 billion for the people and causes they care about.
---
This email was sent on behalf of Julie Comnick via GoFundMe.
---
GoFundMe®
855 Jefferson Ave, PO Box 1329, Redwood City, CA 94063